So NO this is not my "good Idea" bit Its friday and I liked the prompt over at
Twenty Something Writers
this week and decided that since I knew It wouldnt be too long I would... "take the plunge" and do this prompt. Its been a while anyways!
Prompt: Leave 5 of your most prized and cherished posessions to people who you feel deserve them. Who gets what and why? (Feel free to do more than 5 if you'd like)
1. I know shes a human but Emmy is to be left to my Mom/Tom... of course her god parents & my friends get TONS of visitation!! but she needs to be raised by family! I love her godparents arent a couple and that would just be odd. God father is a big partier & in no place to raise a child -- god mother is young like me (22) & still in school full time. I remember what it was like trying to raise a child when I was in school. HARD. Plus I know she is ready to start a family of her own w."hubby"-- So visitation is perfect.
2. Well since I decided where my most important thing (Emmy) should go I guess I am allowed to be materialistic now? Yes? Okay! Great! My Designer purse collection should be split up among my pals. my Veras to Hayls, My Dooneys to EW, My Coachs to BB & the the rest yall can fight for. I have a bunch of designer/name brand purses but for those 3 gals; those are their "purses' of choice" so there you have it.
3. I know its silly/sad but iPhone is very very important to me. I don't go ANYWHERE! w.out him. I sometimes refer to "him" as "boyfriend" I mean come on I spend more quality time with "him" then I did with my actual boyfriend. Plus "he" never makes me mad/sad/pissed off etc... This one is hard... b/c almost all my buds have their own iPhones...HK, EW, etc... EXCEPT... BB!! I would leave "BOYFRIEND" to my beloved BB... muhaha!! You can't get away from the iPhone missy!! ily.
4. ALL my pics (HS yearbooks & prints, Scrapbooks, photo albums, Mac/XHD- b/c how will you see the digital pics w/o the comp, etc..)...and yes they are a package deal would go to Hayls. I would leave this to her w.the contingency that when Emmy was bigger that it would go to her so she would have all mommy's memories... Good & Bad. I love pictures & I take alot so Hayls/Emmy would have ALOT of memories. Im no photographer but enjoy my point & click cam. I have no desire to buy a huge cam... i'll leave that to my photog friend(s). Thx!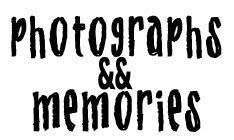 5. Pointe shoes. Unless your a dancer or were a dancer you would not understand this. I miss dancing (ballet, pointe, jazz, tap, lyrical, hip-hop). so much. I danced from the age of 8 till i was 4 1/2 mons preg w.Emmy and was too heavy on my toes (Ouch!) I want to leave those to Emmy. I hope that one day she has something she is passionate about. It doesnt have to be dance, like me but just something. I feel that children thrive and grow in so many ways when they have something in their life that they are passionate about.
**I could list a few more but its time to fed Emmy Din-din & I have to admit Im a little hungry. I hear some grumbles. and all this Swine Flu talk on the news is making me freak... I need to get away from the TV/News for a little bit. I hope yall don't think I am a complete brat after reading this... hehe. I had fun with this but I didn't want to get too deep. I am sure I am going to feel super shallow after I read others... and feel like a complete brat. Oh wells. I had fun. After I had my daughter nothing really seemed all that important anymore. As long as she has what she needs & she is healthy Im a happy camper. If you're a parent then you know what I am talking about. So I don't really have "prized possessions" aside from my beautiful baby girl.**
Till Tomorrow... Have a great Firday night! Stay Safe!
Good Night Freader && Internets!